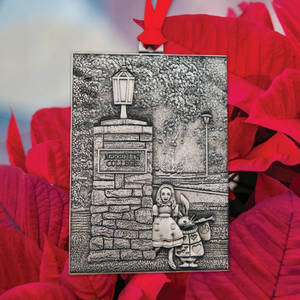 2023 100 Years of Alice Ornament
Available for pick-up in the Alumnae House or shipping. Orders are filled within 48 business hours. 
The 2023 edition of our pewter ornament celebrates the Centennial Year of Alice in Wonderland at Meredith College.
This unique performance by faculty and staff began in 1924 and still today is among the most beloved Meredith traditions.
Lead-free 3D pewter ornament.